Time: Nov 11, 4.00pm-6pm
Place: Common Room, 3rd floor, Helsinki Collegium for Advanced Studies, Fabianinkatu 24
The Finnish Society for Legal Philosophy (Sofy ry) will organize a book launch seminar on Visa Kurki's new book A Theory of Legal Personhood (Oxford University Press 2019). All are warmly welcome to the seminar.
The programme will consist of a presentation by Visa Kurki, and three comments by:
Juha Karhu (University of Lapland)
Raimo Siltala (University of Turku)
Maija Aalto-Heinilä (University of Eastern Finland)
Wine and nibbles will be served after the talks.
To estimate the correct amount of wine and nibbles, we would kindly ask you to register.

Book description: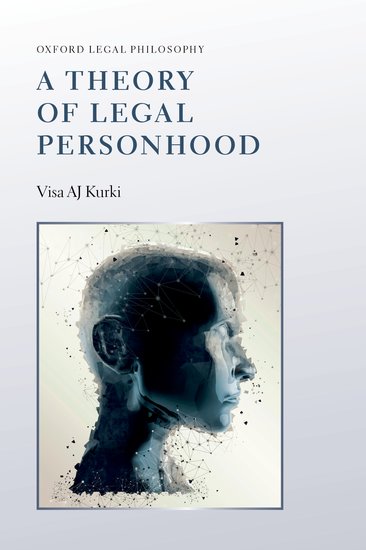 Who, or what, is a 'person' according to the law? How did this understanding of personhood come about? In the twenty-first century, environmentalism, animal rights, artificial intelligence, and corporate personhood have compelled us to consider these questions once again. Legal personhood is a foundational concept of Western legal thought and A Theory of Legal Personhood seeks to go beyond contemporary debates, challenging our very understanding of legal personhood itself.
Book available at:

OUP
Amazon
AdLibris